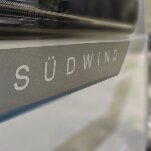 jacek00
13 minut temu, wafen napisał:

A tak było miło ,nie odpisuj jak nie chcesz pomóc chłopie .Gdyby to było proste to byś wyliczył a ja bym ci ładnie podziękował .
Masz na forum cały temat o winietach 2019 nawet przypiety u góry w tym temacie! Z podziałem na każdy kraj, gdzie wszystko masz opisane, włącznie ze wszystkimi linkami. Wystarczy zajrzeć.